I have attended many of the largest fitness industry events around the world, and I can honestly say that ExPRO Singapore is now one of my favourites! Considering 2019 was the inaugural event, Joanne and the team at FitnessSG did an incredible job putting together a world class education conference for attendees. The event provided huge value to those attending, and really created an environment conducive to forming strong connections through networking. I'll be back for sure!
Owen Bowling
Founder, Crankit Fitness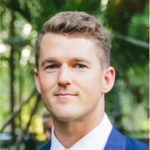 The growth and development of industry talent in SE Asia has never been more important. ExPRO is a much needed event for Singapore in ensuring fitness professionals stay up to date with the very latest in fitness programming and coaching, as well as a range of topics including nutrition, concept classes, recovery and rehab.
Ross Campbell
CEO, FIT Summit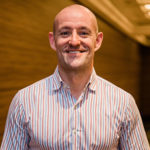 ExPRO Fitness is the premier event in Singapore for the Zumba® brand. The diversity of the attendees that visit the show is really good. It gives us a great platform to reach our audience and engage with the Zumba® community in the region. Definitely, it is a great Fitness Show to be part of!
Kiki Miranda
Zumba Fitness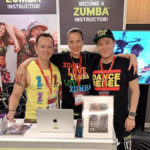 Heading across the ocean to Expro to present was an absolute pleasure, as a business professional who has been to many conventions Expro was a breath of fresh air. No large crowds to get lost in, yet a vast and diverse range of educational sessions to select from. As a presenter I found the culture and community experience humbling with a strong sense of belonging and respect for knowledge. They say boutique fitness is on the rise and we need to be apart of it I believe boutique conventions are the new black of education; ExPRO is boutique and has set a high standard. I look forward to 2020 with great anticipation.
Mel Tempest
Owner Genesis Health & Fitness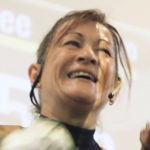 Joanne, Edgar and the rest of the team behind ExPRO Fitness Singapore have put on a world class event that we are proud to have supported. The energy amongst the delegates, presenters, sponsors and staff was palpable and you can definitely see that this event is only set to grow and benefit the Singapore, and wider South East Asian, market. We look forward to participating again in 2020.
Ryan Hogan
CEO, Les Mills Asia Pacific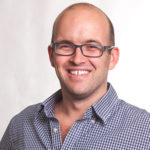 The event created a fantastic platform for education that allowed us to showcase some of our strategies to other industry professionals. It was a pleasure to be part of such an efficiently organised event and we look forward to the next one.
Dan Dubois
Senior Pt & Business Development Manager, Ultimate Performance Singapore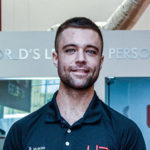 As a speaker, I was very much excited to join other presenters at ExPRO 2019. I had high expectations from the event and the team completely fulfilled them. It was very well organised, everything was smooth, I had all, and beyond, support from the first day of communication to the departure. I am aware how much goes into these kind of events so I appreciate teams effort and energy. From what I experienced, all delegates had an amazing time and took home a lot of new tools to implement in their own practices. Well done team! I would love to be back.
JAN Hutnan
Faculty of Institute of Motion, ViPR PRO Coordinator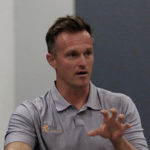 ExPRO 19 was an amazing Fitness Conference. It offered the opportunity to hear the latest from the leaders in the Fitness Profession in workshops and lectures, as well as partake in some awesome fun filled practical sessions. You could sweat it out or sit back and let your ears and eyes absorb latest research and trends. The best conference to find various industry segments all in the one place from Personal trainers, Instructors, to Sport and Strength and Conditioning Coaches. This is where the best, brightest and most innovative minds come together to mingle, share and build relationships. If you want to progress your career and be the best you can be, get hands on with new products and tech then don't miss this conference.
Ranell Hobson
Head Coach and Training Director, Academy of Sport Speed Australia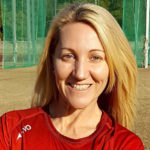 We found our time at ExPro to be very valuable, we connected with the local community and vendors, our customers and prospects in a meaningful way. We thought it was a wonderful informative and fun event, we look forward to watching it grow!
Abi Davey
City Activation Manager (Sydney), MINDBODY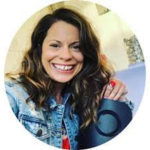 I've been involved as an organiser, presenter and delegate at some incredible conferences over the past 15 years and have to express how truly impressed I was at the calibre of the event that Joanne, Edgar and the FitnessSG team delivered at ExPRO 2019. From the quality of educators involved right through to the effortlessness of the logistics, ExPRO delivered a fantastic experience for delegates, presenters and supporters alike. I'm honoured to have been a part of the first ExPRO event and look forward to many more to come. If you're a fitness professional at any level in Singapore, this event is a must attend.
Alisha Smith
Co-founder, Fuel Women's Fitness Business Summit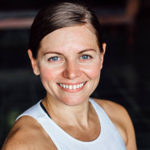 It has been an honor and pleasure presenting at the 2019 ExPO Convention in Singapore, which is clearly one of the most powerful educational events in Southeast Asia. I highly recommend fitness professionals to be there and get high-quality continuing education provided by top class presenters coming from around the globe. The line-up of speakers is amazing as well as the organization of the event that takes place at great facilities in a very convenient location.
Alexis Batrakoulis
IDEA Personal Trainer of the Year, Presenter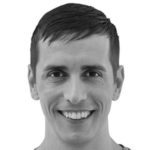 One of my favorite things about the Expro Virtual Conference is that throughout every session you can be connected with the presenters as well as the other attendees through the chat. So you are networking and asking questions. It feels just like the LIVE event!
BILLY POLSON
Founder, Diakadi Fitness
I love the fact that despite being in a different country, the sense of connection with the other speakers and delegates in the ExPRO Virtual Conference is still really strong. And I still get to enjoy it at the comfort of my home!
BROOKE TURNER
Balance Fitness and Nutrition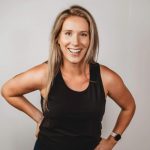 I thoroughly enjoyed presenting and attending the EXPRO convention. The gathering of top experts in their field along with the quality of the audio, video and staffing was exceptional. Here's to a healthy and happy 2021! EXPRO is an event not to be missed!
SARA KOOPERMAN
CEO, SCW Fitness Education & WATERinMOTION®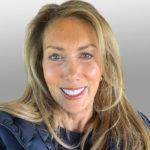 There are many reasons not to miss ExPRO Virtual but i will give you 3.

1. Easily accessible
2. Affordable
3. World-class international presenters

Be there, do not miss it. Trust me.
FILIPE PEREIRA
Founder, Fortitude FPI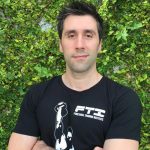 I had many good memories from the first ExPRO event that I presented in. It has allowed me to reach out to many individuals in the industry and it was an honor to help raise the standard among the trainers in Singapore. I would definitely participate in ExPRO again.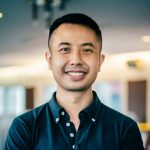 ExPRO provides a learning platform to bridge the knowledge gap between healthcare professionals and clinicians like myself with the professionals in the fitness industry. It provides a valuable opportunity to cultivate partnerships, initiatives and to build the trust between medical institutions that prescribe exercise as medicine with the professionals that implement physical activity.
DR FADZIL
Exercise is Medicine, Changi General Hospital